Description
Who Else Wants To Create Amazing Health and Supercharged Energy With This Immune System Boosting, Liquid Vitamin Nutritional Supplement?


This Comprehensive Liquid Vitamin Supplement Containing More Than 170 Total Nutrients May Be The Answer To Providing You With Your Basic Nutritional Foundation For Optimal Health and Well Being.
Just One Ounce Of LiquiVive® Liquid Vitamins Nutritional Supplement Per Day Covers Your Basic Nutritionalliquid vitamins Needs, Gives You the Highest Possible Bodily Absorption, and Helps You Keep Your Immune System Running In Tip-Top Shape.
We Believe There Isn't A Better Nutritional Supplement Available Anywhere At ANY Price.*
LiquiVive® is a pioneer in liquid vitamin and nutritional supplement technology, and we have more than sixteen years of experience and expertise in liquid nutrition development.
In 1996, we launched one of the first liquid nutritional supplements the world had ever seen, and we have been refining and perfecting it ever since.
LiquiVive® is the culmination of that experience and development in our pursuit of creating the ultimate liquid vitamin nutritional supplement.
We are innovators, pioneers, and yes, experts in the field. Over a decade and a half, we have used our experience and expertise to create a liquid supplement packed with an amazing amount of "good stuff" in its most absorbable form.
LiquiVive is 100% plant derived and cold processed, which is much more expensive to manufacture and source, but it maximizes the absorbability by the human body that nature intended.
And since you are buying straight from the manufacturer, you are getting a unique liquid nutritional supplement of extraordinary quality at a very reasonable price.
DRINK TO YOUR HEALTH.
What is it worth to you to feel youthful and boost your immune system so you can have great nutritional health?
You could have all the money in the world, but if you don't enjoy good health your money is worthless. Getting the right nutrition in the right amounts every single day is the "secret" fountain of youth and health mankind has vitaminssought for centuries. Health care professionals have long recognized the problems in vitamin and mineral assimilation and absorption.
This means that you'd have to swallow a quarter of a bottle of multi-vitamin pills to equal the same nutritional assimilation in one fluid ounce of LiquiVive®.
Unlike most supplements which are synthetic, LiquiVive® comes from an all-natural 100% vegetarian whole food plant source.
It tastes fantastic, and because of its liquid form, is much easier to take than pills.

Normal supplements leech nutrients from synthetic, unnatural sources that do not synergize well with the human body's intricate design. Taking one ounce of LiquiVive® liquid vitamins every day will ensure you are receiving all of the essential nutrients your body needs to be healthy and feel younger, every single day, from a pure and healthy whole food source.

AMAZING EMPTY BOTTLE GUARANTEE!
LiquiVive® Is ONLY Liquid Vitamin On the Market We Are Aware Of That Is 100% GUARANTEED.
If You Aren't 100% Personally Convinced That This Is the Highest Quality Nutritional Supplement You've Ever Tried, We Will Refund 100% Of Your Product Purchase Price.
Just return the empty bottle. THIS IS OUR NO NONSENSE, UNCONDITIONAL GUARANTEE TO YOU.†
MUCH More Than Just Liquid Vitamins...LiquiVive® Is Designed To Be A Comprehensive Immune System and Longevity Boosting Tonic.
LiquiVive® is a great tasting, COMPREHENSIVE whole-food, 100% plant derived total nutritional supplement. This proprietary balanced blend of 100% vegetarian ingredients delivers 170+ vitamins, minerals, antioxidants, enzymes, fruits and vegetables, amino acids, herbs, and other important accessory nutrients to your body.

In fact, LiquiVive®'s170+ total nutrients--are more than seven times the amount of the best selling nutritional supplements in the world. This singular supplement provides the foundation for your nutritional needs.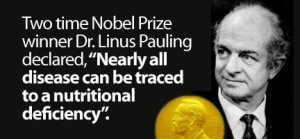 Your body was not designed to absorb ground up rocks and synthetically derived nutrition. Many popular supplements are exactly that. Your body was designed to derive nutrition from natural and whole food sources. All natural plant-derived supplementation is the only way you can absorb what you are consuming in a supplement form. LiquiVive is the next best thing to having a 100% balanced diet of healthy and unprocessed whole foods, and it actually concentrates a variety of what you need into one convenient supplement.
LiquiVive Is Processed At Low Temperatures.
This is a costly, but vitally important manufacturing process, because most supplements are processed using high heat. High heat can kill most of the efficacy and integrity of the nutrients, and can create a near useless supplement with negligible benefit. Most vitamin manufacturers are actually "cooking" all of the usefulness of their supplements right out of their product. Processing at low temperatures or "cold processing" is much more expensive and time consuming, but it is absolutely vital to the value and integrity of the product. This, added to all of the other benefits, truly sets LiquiVive apart from any other supplement.
Pills and Tablets Can Severely Irritate the Esophagus and Can Cause Fatal Choking
Most people don't think about it, but swallowing pills can be deadly. A study by the Home Safety Council entitled "The State Of Home Safety In America" underscores these risks. The study revealed that among unitentional home fatalities, choking and suffocation ranked as the fourth most common cause of death, with the vast majority of these deaths being caused by swallowing. The death rates were highest among children under five, and adults over seventy.
Problem reports to the FDA regarding choking as a serious symptom are alarmingly high, considering most incidents are never even reported. There have been over 900 incidents that were officially reported just over the last few years. Even if a pill does not cause choking, most otolaryngologists will tell you that pills can severely irritate the esophagus and can cause frightening muscle spasms, or actually get physically stuck in the throat or esophageal tract causing anything from severe discomfort, to a full blown medical emergency.
Considering the health risks, taking pills or tablets is just not worth it. Especially since you are already giving up so much with regards to nutritional assimilation.
What Is Liquid Nutrition, and Why Is It Important?
Think of liquid nutrition as a new breakthrough technology–similar to the breakthroughs we have seen in the internet and electronics–but in the science of nutritional health. It is the technology of carefully sourcing and combining high quality, plant sourced living nutrients and maximizing their bioavailability and potency. If you've ever tried juicing or a smoothie with fresh green ingredients, then you have personally experienced the benefits of plant sourced liquid nutrition.
The more serious and educated a person becomes about their health, the more likely that a significant portion of their total nutrition comes in liquid form. This is because liquid nutrition requires less energy to digest, because it's already been broken down. Liquid nutrition also exposes more nutrient surface area, so it's easier for your body to absorb vitamins, minerals, whole foods and other accessory nutrients.liquid viramins supplement
Thus far however, the science of liquid nutrition has not been very advanced. This is especially true when it comes to the technology of sourcing and blending. Most vitamin companies indiscriminately mix ingredients together, with no consideration given to sourcing and blending, in the hopes that they create a good supplement. The key is synergy, and creating a synergistic blend of carefully sourced quality nutrients that will work together to maximize the benefit to your health.
Furthermore, it is especially important that the source of the nutrition is plant based, and not synthetic. This is how our bodies have been designed to use nutrition. If you do not eat the perfect balanced diet (which is the ideal scenario), the least you can do is use a plant based, bioavailable liquid supplement that you can actually utilize. If you do not, then the money you spend on your supplements is unfortunately not even close to being maximized.
LiquiVive is the embodiment of this synergy, and about concentrating the very best natural plant based ingredients into one easy to take, perfectly formulated liquid nutritional supplement.
Ideally, it would be best to derive all of your nutrition from a well balanced diet derived from natural whole foods. Unfortunately, complete nutrition is very difficult, if not impossible, to get into our daily diet from today's over-processed commercial food supplies. How important is having complete nutrition in your diet?…"Nearly all disease can be traced to a nutritional deficiency". – Dr. Linus Pauling, Two-Time Nobel Prize Winner*
It is always best to get all of the nutition you need to be healthy from your diet. Unfortunately, most people do not have the time, discipline or wherewithal to do so, especially with respect to natural, whole foods. This is where LiquiVive come in. It makes it easy for you to get perfectly balanced nutrition, even if your diet is less than perfectly balanced. This does not give you license to eat poorly, nor does it replace a balanced diet. But it does give you the peace of mind knowing that you are filling in the nutritional gaps you may be experiencing from a less than optimal diet.
Supplementation of this plant derived liquid vitamin supplement may be the secret you have been searching for to keep your immune system strong, protect you and your family against illness, staying healthy and looking and feeling youthful.*
Take LiquiVive® liquid vitamins, boost your immune system, increase your natural energy levels and start feeling the energy and vitality of your youth again.*
Offers the Highest Bodily Absorption Of Any Nutritional Supplement On the Market!–500% to 1,000% More Nutritional Availability Than Pills.
Tastes Delicious…No Difficult Vitamin Pills To Swallow.
100% Natural and 100% Vegetarian and 100% Plant Derived! Beware Of Non-Plant Derived Synthetic Nutritional Supplements. If it is not plant derived, your body has difficulty utilizing it.
100+ Total Nutrients. By Far the Most Complete and Comprehensive Liquid Nutrition Formula On the Market.
Helps To Address the Potential Health Threat Of Nutritional Deficiencies*
The Best Value Of Any Comparable Nutritional Supplement (Liquid Vitamins Or Otherwise) On the Market.
Incredibly Fast, Easy and Convenient Way To Get All Of the Nutrition You Need Every Day.
Have More Energy & Feel Great…Naturally.
Liquid Vitamin Form Is Much Easier To Take For Infants, Children & Seniors.
Processed At Low Temperatures: This Manufacturing Process Ensures the Highest Possibly Nutritional Potency and Integrity. Most Supplements Are Heat Processed Which Breaks Down and Destroys the Usefulness of the Nutrients.
Ingredients
COMPREHENSIVE VITAMIN COMPLEX: Vitamin C (from ascorbic acid and rosehips) 150 mg | Vitamin K (phytonadione) 80 mcg | Vitamin A 10000 IU | Vitamin D (cholecalciferol) 400 IU | Vitamin E (d-a-tocopheryl acetate) 30 IU | B-VITAMINS COMPLEX: Vitamin B1 (thiamine) 6 mg | Vitamin B2 (riboflavin) 4.25 mg | Vitamin B3 (niacinamide) 20 mg | Vitamin B5 (pantothenic acid) 10 mg | Vitamin B6 (pyridoxine HCL) 5 mg | Vitamin B12 (cyanocobalamin) 100mcg | Folic Acid 400 mcg | Biotin 225 mcg | ESSENTIAL MACRO MINERALS: Zinc (sulfate) 15 mg | Magnesium (sulfate) 25 mg | Copper 2 mg | Manganese 3 mg | Potassium (citrate) 100 mg | Silica (horsetail extract) 30 mg | ESSENTIAL MICRO MINERALS: Selenium (chelate) 70 mcg | Chromium (polynicotinate) 60 mcg | LIPOTROPIC FACTORS: Choline Bitartrate 100 mg | Inositol 50 mg | Dimethylglycine 3000 mcg | Proprietary Comprehensive Nutrient Blend: 960 mg [Includes Lipid Ingredients, Immuno Activation Blend, Whole Superfood Green Complex, Botanical Antioxidants Complex, Proprietary Herbal Fusion, Fruit and Vegetable Phytonutrient Complex] | OTHER INGREDIENTS: Filtered Water, Natural Crystalline Fructose, Vegetable Glycerin, Natural Flavors, Citric Acid, Xanthan Gum, Potassium Sorbate, Orange Extract.